New Strong Buy Stocks for July 1st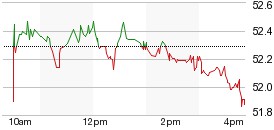 Here are 4 stocks added to the Zacks Rank #1 (Strong Buy) List today:
• Argo Group International Holdings, Ltd. (AGII) provides reinsurance products and services to a worldwide marketplace. The Zacks Consensus Estimate for its current year earnings has gained 1% over the last 90 days.
• Mitek Systems, Inc. (MITK) is a developer, marketer and...
More